Meeting Rooms
The Toledo Public Library provides a Community Vision Iowa Meeting Room and a Carver Conference Room for local civic, cultural, educational and service groups and organizations. Both rooms are available for use whenever they are not needed for library or library-sponsored programs, which have priority in the use of meeting room spaces. Groups may meet on a regular basis with the approval of the Library Director and/or the Board of Trustees. Meeting rooms are open to the public for non-for-profit use, no personal party-type events are allowed. The Library Trustees neither approve nor disapprove on content, topics, subject matter, or points-of-view of individuals using the meeting rooms.
Meeting rooms should be booked in advance. To check room availability fill out the Meeting Room Request form, or call the library at 641-484-3362. We request that you read the Meeting Room Policy and fill out the agreement before your scheduled date. You may fill out the agreement and fax to us 641-484-3362 or email it to tpl@toledo.lib.ia.us
---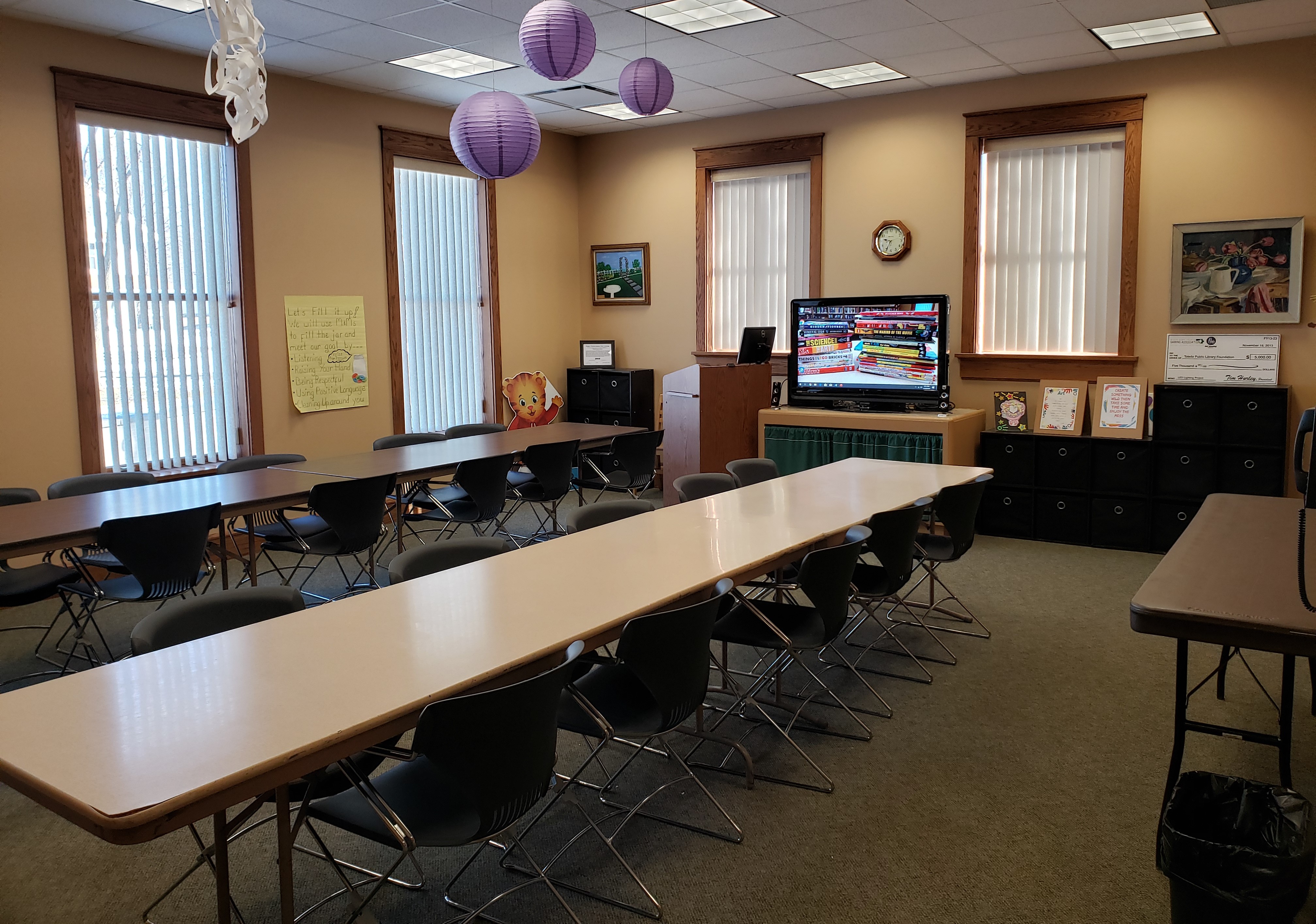 Vision Iowa Meeting Room
The Vision Iowa Meeting Room has the capacity to seat 30 people at tables and 48 in chairs only. A small kitchen is attached with a full size refrigerator, stove, microwave and sindk with running water. Technology available upon request includes a large screen TV and PC. This meeting room is available Monday thru Friday between 10:00 am and 10:00 pm, and Saturday 9:00 am to Noon.
---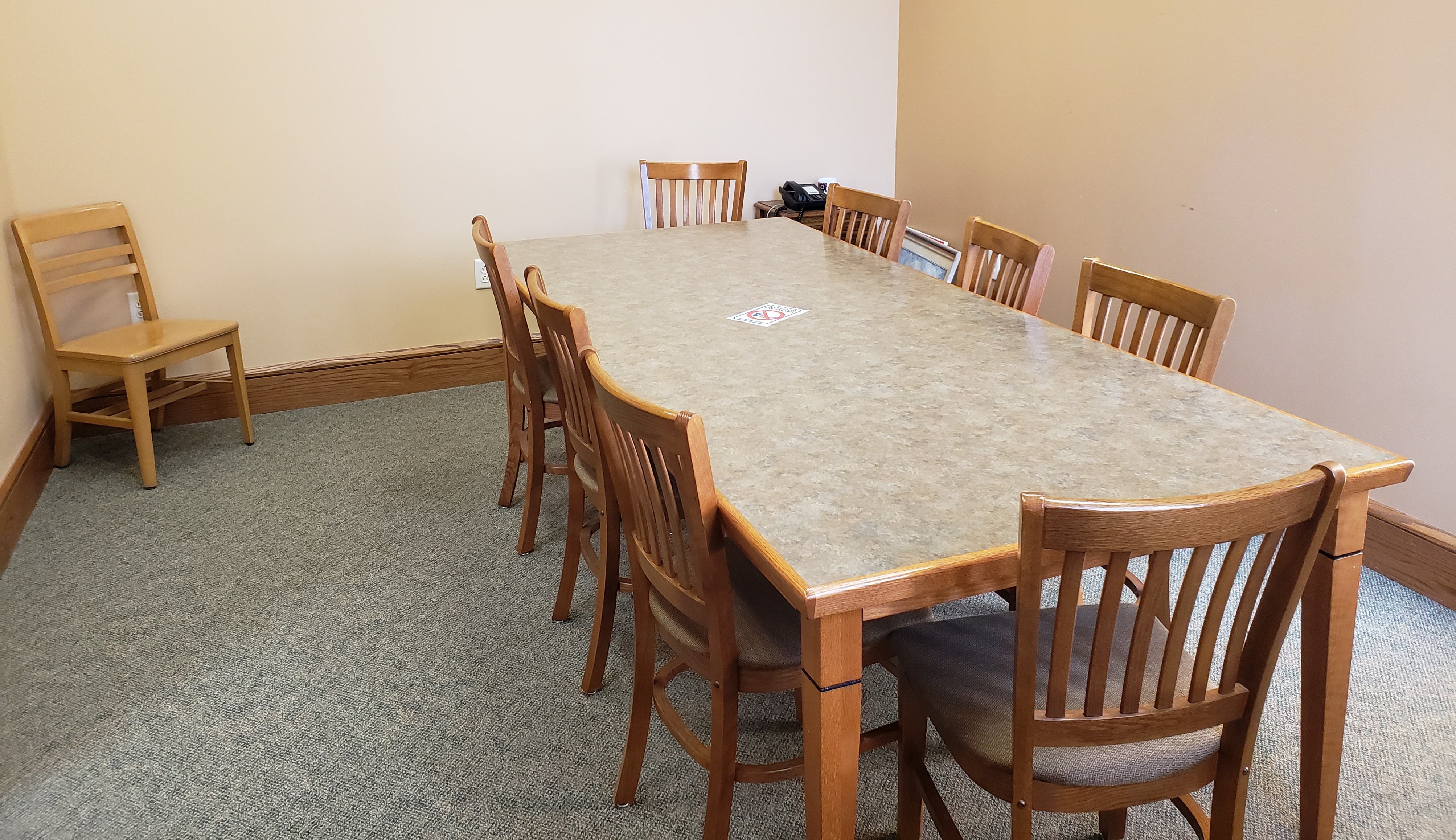 Carver Meeting Room
The Carver Conference Room has the capacity to seat 8 people at a single table. The conference room is availbale during library hours only.
---